August 29, 2023

Charlotte, N.C./Aug. 29, 2023 – In August, HBCU Living Legends, an initiative aimed at uplifting historically Black colleges and Universities in North Carolina, hosted a gala celebrating the 2023 Class of HBCU Living Legends.
Living Legends are individuals who have made a significant impact in their communities through professional engagement and personal commitment. 
This year's Johnson C. Smith University class includes civil rights pioneer Dorothy Counts-Scoggins '64, former Bennett College president Dr. Phyllis Dawkins '75 and radio host Larry Mims '00.
"I am truly humbled to be an honoree," Mims said in a post on Instagram. "On this day, we became legendary! Salute to the HBCU Living Legend committee." 
DOROTHY COUNTS-SCOGGINS 
Image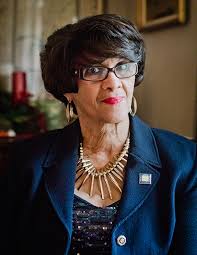 Counts-Scoggins has been a committed change agent by working to enrich the lives of others to create a more caring world. Her work, unbeknownst to her at the time, began when she and four other Black students sought to integrate Harding High School in Charlotte when she was just 15 years old.  
"I grew up in a segregated society, but, ethically, I knew it was immoral," she said in a sermon. "But I grew up in a family that advocated for excellence and believed all people should be judged by who they are and not by their race, ethnicity, gender, religion or socioeconomic status."
After four days of absorbing the shock of racial slurs and harassment while having ice, rocks, sticks and milk cartons thrown at her by students and adults alike, Counts-Scoggins' parents withdrew her from the high school. 
"Through all of that, pride illuminated my face as I carried myself with dignity when met with such hatred and humiliation," she said.
In June 2007, she and eight other pioneers from across North Carolina were awarded the Old North State Award from Governor Easley in recognition of their work to desegregate schools.
Counts-Scoggins retired as the vice president of Quality Improvement and Business Consultation at Child Care Resources Inc. after 24 years of service to the company. She serves on the advisory boards of the Women's Inter-Cultural Exchange, Charlotte Area Fund, Historic West End Neighborhood Association and the Northwest Corridor Council of Elders.
She is a lifetime member of Delta Sigma Theta Sorority, Inc. She earned her undergraduate degree in Psychology from JCSU in 1964 and later earned a certification in Early Childhood Leadership at UNC Chapel Hill. She is the mother of two children, grandmother to five and great-grandmother to two. 
DR. PHYLLIS DAWKINS
Image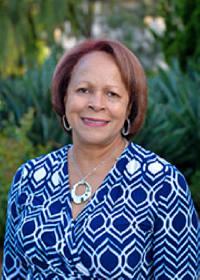 Dawkins has an expansive career in higher education and is especially gifted in understanding the inner workings of HBCUs. She worked at six separate HBCUs, including South Carolina State University, Dillard University, Cheyney University, Clark Atlanta University, Bennett College and her own alma mater, JCSU.
"Getting this Living Legends award just rounds out my career in terms of my contributions to HBCUs," she said. "JCSU taught me a whole lot, not only as an undergraduate student but also when I served in administrative roles."
Prior to her current role as the executive program director of the HBCU Executive Leadership Institute at Clark Atlanta University, she served as the president of Bennett College, where she raised an impressive $5 million in just 60 days.
Throughout her career, Dawkins has raised more than $19 million through fundraising efforts and acquired more than $54 million in state and federal grants.
She has previously served on the U.S. President's Board of Advisors on HBCUs and was appointed in 2019 as a National Senior Fellow to the Council Exchange Board of Trade. She is an accomplished writer whose academic research has been published in numerous journals and periodicals over the years.
A member of Phi Beta Delta Honor Society for International Scholars and Alpha Kappa Mu Honor Society, Dawkins earned her undergraduate degree at JCSU in 1975 before earning a master's degree from the University of Michigan and a doctoral degree from The Ohio State University.
She and her husband, a fellow Smithite, have two adult daughters.
LARRY MIMS
Image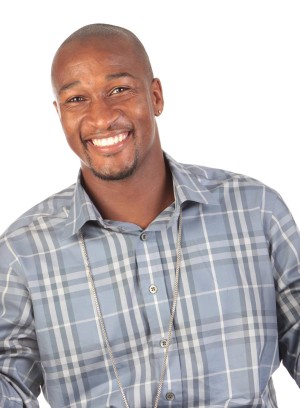 As a community advocate and Power 98 Radio Host, Mims is known to have an unparalleled, positive energy that uplifts the Charlotte community.
He is the host of The Morning Madhouse, where he has been able to capture the attention of fans of all ages as "No Limit Larry." But perhaps most importantly, Mims is known for his passion for advocating for a better community.
He and his radio team hold an annual sleep out with the Salvation Army Center of Hope Women and Children's Shelter, where they spend the night at the shelter collecting donations while living out the experiences of the homeless community in Charlotte.  
He is the vice president of Block Love Charlotte, which focuses on addressing the needs of the homeless community through serving meals and providing essential items such as clothing, food, tents, blankets, socks and more. He is a member of the Alternatives to Violence program, collects diapers for parents in need and organizes a yearly event to help young men learn important life skills.
He hosts an annual father/daughter sneaker ball to raise money for a nonprofit that helps children who have lost a parent to gun violence, and he also volunteers as a football and basketball coach.
He graduated from JCSU in 2000 with his undergraduate degree in Communications Arts.
Johnson C. Smith University extends its congratulations to this year's 2023 class of HBCU Living Legends. For more information of the HBCU Living Legends initiative, visit their webpage.