December 15, 2020
Image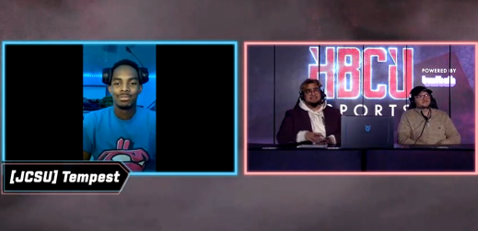 Charlotte, N.C. / December 15, 2020 - Johnson C. Smith University is making a name for itself in the Esports and gaming world. The University's Esports and Gaming club recently won the HBCU Esports League's Fall Classic Call of Duty (COD): Black Ops Cold War Tournament after defeating Morgan State University.
"It is truly a phenomenal feeling to know that we are pioneering the Esports and gaming legacy at JCSU," said club advisor, Dr. Bernadette Lawson-Williams.
"The team members came up with the idea to play competitive Call of Duty about three months ago," Greg Fong-Wilson '21, the team's captain said. "Only one team member had played COD competitively before this tournament." Despite the quick turnaround time, JCSUs COD team showed nearly a dozen other HBCUs what it means to Hold High the Gold and Blue during the inaugural tournament. 
"Our growth has been exponential and we're still not at our peak yet," he added.
The club competes in other popular Esports games: NBA 2K, Fortnite, and Rocket League. In addition, club members have gained insight into the unlimited career paths that exist within Esports and gaming by taking courses in the new Esports and Gaming Management minor offered at the University.
When speaking on the future of the club, Lawson-Williams added, "I would like for this team to get promoted to a varsity team." The promotion would allow her to recruit and offer scholarships to students. Fong-Wilson echoed her sentiments, adding "I would love for JCSU to be known as the HBCU that helped revolutionize the gaming industry."
As a prize for their win, JCSU's Esports and Gaming club received $4,000 from sponsor Acer. The team will use the money to purchase new items for the gaming lab.