May 1, 2023

Charlotte, N.C/May 3, 2023 – Dr. Cheryl Curtis is no stranger to military life.

She is the spouse of an Army veteran and is heavily involved in initiatives and organizations that serve the military population in Charlotte. Most notably, she serves as Johnson C. Smith University's director of Veterans and Military Affairs.
Image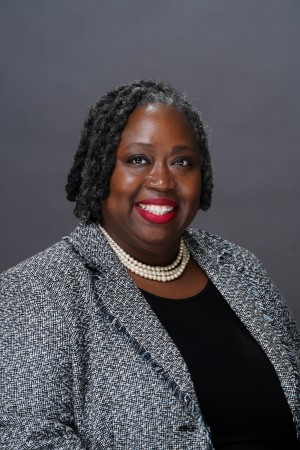 Her ties to the military and experience in higher education landed her an important job in the Marine Corps latest recruitment campaign.
"The Marine Corps Recruitment Command had a leadership workshop here at JCSU several years ago that was open to faculty, staff and students as well as the community," she said. "They invited me to the educator's workshop where they made me the educator influencer. After that, they invited me to be a part of the commercial and to be the keynote speaker at the next years' workshop."

The Marine Corps offer a program similar to ROTC that they can participate in for all four years of college. There is no commitment for the first two years, but a commitment to serve an enlistment period is required by the third year. 

Students who complete the program graduate as commissioned officers in the U.S. Marine Corps.

Curtis was asked to assist the Marine Corps as a subject-matter expert in the field of higher education. Her expertise was used to train marines in the recruitment command on how to best engage with college students to relay the career opportunities available to students who are pursuing their degree.

She was invited to the 2023 conference where she moderated a panel discussion where she once again used her expertise to provide context from an educational and military standpoint.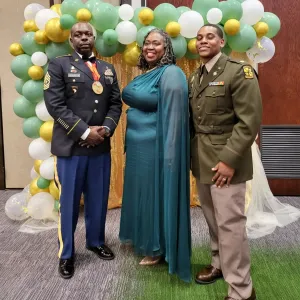 As a part of her job as the education influencer, she filmed the latest Marine Corps recruitment video on JCSU's campus in 2021. She could have chosen anywhere in Charlotte, but she wanted to make sure the spotlight was on JCSU.

"I thought it was important that people see how aesthetically beautiful our campus is," she said. "When people can see the beauty of Johnson C. Smith University, they want to know more."

Curtis said her main goals are to educate students on the many career and learning opportunities the military has to offer. She also says faculty and staff can help by showing excitement and commitment to veteran and active-military students.

"Any occupation that is out there, you can find it in the military," Curtis said. "The military trains not just in theory, but also application and practical knowledge."

Any student interested in the Marine Corps program should contact Curtis. Thanks to assistance from Sgt. Major Washington and Capt. Hester, Curtis said that she anticipates the Army ROTC program to return to campus in the fall for students interested in a different branch of the military.
Image