January 3, 2023
College of Business and Professional Studies – School of Social Work
Image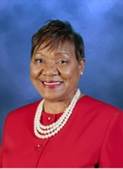 Dr. Helen Taylor Caldwell will serve as associate dean of the School of Social Work within the College of Business and Professional Studies, effective January 3, 2023. She currently serves as acting dean of the College of Business and Professional Studies and dean of the School of Social Work. She has worked for Johnson C. Smith University (JCSU) in various capacities beginning as an instructor in the Department of Sociology/Social Welfare before being promoted to assistant professor, tenured associate professor of social work and academic dean.
Her social work experiences, aside from teaching, include working as the director of field internship and coordinator of the social work program. She is the inaugural dean and founder of the School of Social Work, and former dean of the College Professional Studies. She oversees the nationally accredited Bachelor of Social Work and Master of Social Work degree programs at JCSU.
She has studied at Rutgers University, The Ohio State University and Jackson State University. Dr. Caldwell has a rich history in both higher education and social work education. She also chaired the former Council of Deans. This educational background is well suited for her vast leadership and the mission of Johnson C. Smith University.
Dr. Caldwell has contributed to the University in non-academic leadership positions, such as, director of Athletics, and chaired many University standing committees. Her commitment to higher education continues to influence her professional endeavors.
She is a member of The Park Church; Delta Sigma Theta Sorority, Incorporated; The National Association of Black Social Workers (NABSW); and The Council on Social Work Education (CSWE) and participates in many community partnerships.
College of Liberal Arts
Image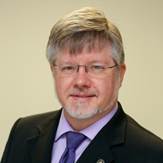 Dr. Matthew M. DeForrest has been appointed interim director of the Edward E. Crutchfield Center for Integrated Studies within the College of Liberal Arts, effective January 3, 2023. He currently serves as interim dean of the College of Liberal Arts and is professor of English at Johnson C. Smith University (JCSU). His published works have appeared in Tolkien Studies, The Yeats Journal of Korea, The Yeats Annual, W. B. Yeats's A Vision: Explications and Contexts, and the forthcoming 21st Century Yeats: Poet, Prophet, and Magus. His recent presentations include papers at the 2022 and 2019 International Yeats Society Conference in Seoul, South Korea (virtually) and Paris, France, respectively; the 2018 Magnolia Moot Conference on literature and the fantastic in Charlotte, NC; and the 2018 International Conference on W. B. Yeats in Seoul, South Korea.
DeForrest has managed and helped write over $2.6 million in public and private grants. He is currently the director of the Establishing Cultural Studies grant (funded by the Andrew W. Mellon Foundation) and is overseeing a National Endowment for the Humanities grant to design a program in Digital Innovation. He is the chair of the Signum University Board of Trustees.
University College and Student Success 
Image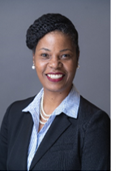 Stacey T. Sandeford-Lyons has been appointed interim director of the Center for Student Success and Academic Excellence, effective January 30, 2023. She currently serves as interim dean of University College and Student Success. Sandeford-Lyons is a campus leader committed to higher education access and success and the advancement of the underserved. 
Throughout her nearly 20-year career in higher education, she has held positions in teaching, as well as advising, learning assistance, and access program administration, allowing her to inspire students from diverse cultural, socioeconomic, and educational backgrounds. She sees her work as a platform for social justice, offering marginalized students the possibility of social mobility through higher education.
As executive director of the Biddle Institute at Johnson C. Smith University, Stacey was an advocate for first-generation and under-resourced students, and supports research to identify non-traditional factors that effectively predict the success of underprepared learners. She has studied compensatory education in South Africa, education inequities in rural Louisiana, and was the recipient of the Louisiana Education Research Association Distinguished Research Paper Award, and the Louisiana Education Quality Doctoral Student Fellowship. 
Stacey holds a Bachelor of Arts in Psychology from the University of the Pacific, an Master of Science in Developmental Education emphasizing Guidance and Counseling from Grambling State University, and is near completion of her doctoral studies in Developmental Education emphasizing Higher Education Administration and Management, also from Grambling State University. A native of Oakland, CA, Stacey is the wife of Dr. Robert Lyons, Jr. and the proud mother of one daughter, Hannah. Stacey is a Life Member of Alpha Kappa Alpha Sorority, Incorporated. 
Image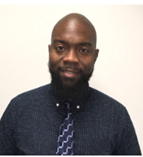 George Buggs III was appointed interim director of the Biddle Institute, effective July 8, 2022. He grew up in Edgefield, SC where he developed a love for people. After graduating from South Carolina State University with a Bachelor's degree in Criminal Justice, he joined the South Carolina Department of Juvenile Justice and served as an intensive supervision officer for two years, assisting youth in their transition back into society. Dissatisfied with the increasing rate of incarcerated youth, Buggs decided he could help in a different capacity, so he returned to his alma mater to obtain his Master's Degree in Rehabilitation Counseling. He has spent 15 years of his career working with youth in the classroom, home and community.   
He had his start in higher education at Benedict College, where he served as an academic success coach. He joined Johnson C. Smith University (JCSU) in 2015 as an academic advisor within the Biddle Institute, where he has matured with the program through advising, instruction, training, pedagogy, grant writing, facilitator, presenter, mentoring and coordinator. He previously served as assistant director of noncognitive strengths program at JCSU. He has been awarded Academic Success Coach of the Year, Academic Advisor of the Year, Trench Worker, Mentor of the Year, Community Innovation Award, and Best in Poster Presentation at 2016 NACADA conference. 
In addition, Mr. Buggs is the founder of an online adult mentor platform stilllearning.school where individuals are connected through collaborative learning.   
Continuing, Online, Adult and Professional Education
Image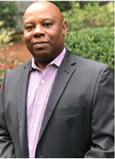 Damon Miller assumed the role of student success manager July 7, 2022. This position is supported by the Lumina Foundation Adult Learner Initiative Grant. In this capacity, he serves as the adult learner liaison and ombudsman for campus-wide services.
Miller began his career with Johnson C. Smith University (JCSU) as the community relations specialist in the former Metropolitan College of Professional Studies (MCPS) – a role in which he recruited and marshalled non-traditional students through the enrollment process. This position evolved into the enrollment manager of MCPS. In September 2019, Mr. Miller joined the Admissions Department as the assistant director of admissions-recruitment. 
Prior to joining JCSU, Mr. Miller worked for a non-profit organization in Durham, NC where he connected youth and adults with community resources and educational opportunities. 
Miller earned his Bachelor of Science degree from Shaw University in Business Administration and his Master of Science degree from Montreat College in Management and Leadership. His background in connecting individuals with community-based services and extensive experience with college admissions and enrollment including evening and online students makes him well equipped for the student success manager position. 
Mr. Miller served as a member of the Charlotte-Mecklenburg Community Relations Committee and is a member of Kappa Alpha Psi Fraternity, Incorporated.