September 13, 2023

Charlotte, N.C./Sept. 13, 2023 – The Department of Counseling Services at Johnson C. Smith University was recently awarded the Garrett Lee Smith Suicide Prevention Awareness Grant to address mental health concerns on campus.
Tierra Parsons, director of Counseling Services at JCSU, says the nearly $300,000 grant will help the campus take a proactive approach to mental health. The grant announcement came just one day before the start of National Suicide Prevention Month, which began Sept. 1.  
"We are excited about this grant, which is the first major grant the Counseling Services department has received to my knowledge," said Parsons. "Now we have funds available to let students know that we're here for them and they don't have to go through their struggles alone. As we take a whole campus approach with this grant, I believe we'll be able to move the needle toward mental wellness for our campus community."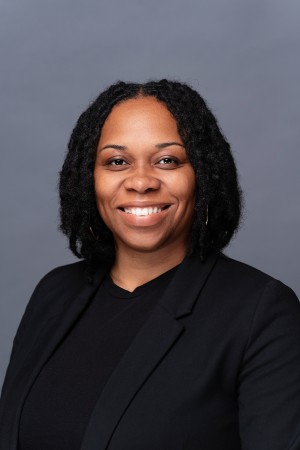 The grant will be used to hire a project coordinator who will construct programming aimed at destigmatizing mental health care. It will also fund training, outreach and support, engagement opportunities with community partners and more.
According to the Centers for Disease Control and Prevention, suicide is a health crisis as it is among the top three leading causes of death for teenagers and young adults.
Some people say that teens and young adults have little to be depressed about, but that simply isn't the case. According to Parsons, anyone can experience mental health issues, but students between the ages of 18 and 23 face specific stressors that can lead to depression, anxiety and, as a result, suicidal ideation. 
She said students at JCSU typically experience depression through homesickness, adjusting to a new environment, trying to fit in and pressure to pay for their education or provide financially for their families back home. 
Communities of color also tend to suffer from generational trauma and post-traumatic stress disorder due to the systematic and historical oppression of their people. Parsons said it is important for JCSU to take an active role in helping its students heal from these traumas.
"Healing is necessary in order to move forward," she said. "If healing doesn't occur, we will be stuck in the same cycles. Every persona and their respective generations have to be honest about what occurred in their lives. That's why we need to prioritize and value healing in these spaces for these young people."
"I believe there is no physical health without mental health," she added. "Our students are here to get a degree, but they can't do that if their mental health isn't right. Now we have funds to spread the message on this campus that our students are not alone."
Parsons said the next step is to hire the project coordinator and begin programming in October, which is Mental Health Awareness Month.
She said she looks forward to using the grant funds to help students and believes the new student support platform, BullsNav, will help identify students in need of help.
BullsNav is a coordinated care platform that brings together the many stakeholders that can help a student be successful throughout their collegiate journey. Launched with the incoming class of 2027, each student will have a profile where academic advisors, professors, deans and other staff and faculty can indicate if the student needs various resources or services.
Parsons said BullsNav will help the Counseling Services team be proactive in administering mental health resources and services to prevent suicide and treat depression and anxiety.
"Without this platform, I might now know what students are experiencing in the classroom," she said. "It will definitely help us bridge the gap between Student and Academic Affairs."