November 20, 2023

Charlotte, N.C./Nov. 20, 2023 – The College of Business and Professional Studies has added a number of new faculty to its team. In an effort to build a strong network of professors and staff in the college, Dr. Alphonso O. Ogbuehi, dean of the college, has been cultivating opportunities to help his team grow.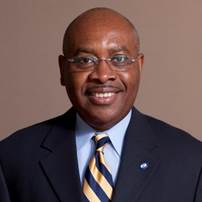 It started with a three-day intensive and rigorous Case Teaching Seminar at the Harvard Business School Publishing.
"The seminar helped our faculty enhance their teaching skills and develop new approaches to case method teaching," said Ogbuehi. "They also learned from world-renowned business faculty from Harvard Business School and gained insights into their teaching methods and techniques. These approaches will further elevate the teaching experience of JCSU students in the College of Business and Professional Studies."
Attendees included Dr. Nayyer Naseem, assistant professor of Marketing; Dr. Abdullah Masum, assistant professor of Finance; Dr. Mohammed Hassan, associate professor of Finance; Dr. Bryan Patterson, assistant professor of Management; Dr. Abere Cassa, assistant professor of Management; and Dr. Maureen Leary, department chair and assistant professor of Accounting.
Naseem said that the opportunity to attend the training will result in a better experience for his students.
"Opportunities like these add to the professional development of the faculty by getting state-of-the-art training, updates, information, tools and techniques in our teaching and pedogeological endeavors," he said. "It is important because eventually, these opportunities make us better instructors so that a knowledge transfer can happen between us and our students."
"Education is an ever-evolving field," added Patterson. "Therefore, an educator mindset is required for success. New research, technology and pedagogical approaches emerge constantly, so staying updated allows educators to incorporate the latest effective strategies into their teaching, ultimately benefitting students. Additionally, varied teaching methods cater to diverse learning styles. Not all students learn the same way, so having a repertoire of methods ensures that educators can adapt their approach to meet the needs of different students, fostering a more inclusive and effective learning environment."
The training covered an array of topics, including establishing learning contracts, discussion plans, case teaching and student engagement.
The goal of the seminar was to help instructors learn the practical skills they need to use cases to spark discussion in their classrooms.
"I express gratitude to JCSU and the college leadership team, particularly Dr. Ogbuehi, for their initiative and encouragement in participating in this seminar, which was facilitated by distinguished professors from Harvard Business School," said Naseem. "This experience has further enriched my instructional practices and underscores the commitment of our institution to providing a high-quality education to our students."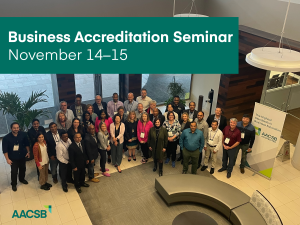 In November, Ogbuehi arranged for four faculty and the college's coordinator of Accreditation and Assessment to accompany him to the annual Business Accreditation Seminar organized by the Association to Advance Collegiate Schools of Business Accreditation in Tampa, Fla.
More than 35 participants from business schools around the globe attended the seminar, where they were able to engage in meaningful exchanges, attend presentations by distinguished academics, ask questions and share experiences as business faculty members.
Naseem, who is also a part of the task force dedicated to steering the accreditation process for the college, said his experience was invaluable. 
"Being a part of this task force reinforces my commitment to our college's mission," he said. "This seminar marked the initial step in seeking institutional accreditation for our Business Programs through the AACSB, a prestigious certification body for quality business institutions." 
Johnson C. Smith University is currently accredited by the Southern Association of Colleges and Schools Commission on Colleges. While the College of Business and Professional Studies holds this professional accreditation along with the rest of the institution, the AACSB would further distinguish the business program as a top institution for studying business-related topics.
For more information on the College of Business and Professional Studies, visit us online.